Our Mission
To provide the highest standard of care to every patient, every day. We use only proven leading-edge technology and carefully tailor your treatment for your condition.
You can count on Vista Physical Therapy and Rehab delivering quality care because at CR Wellness Center we set high standards for our therapists and doctors.
Jacob Barrack, DPT is the founder of Vista Physical Therapy and Rehab, PC. His studies at St. Augustine's University of Health Sciences in San Marcos, Pepperdine University and career with the Philadelphia Phillies have prepared him for understanding injuries. You want to feel better and Vista Physical Therapy and Rehab understands that.
Dr. Jake also understands that therapy can be much more than getting the muscles to work again. Your recovery is combined with education, nurturing relationships and deep awareness of your needs in a comfortable space.
One-on-one, individualized treatment to patients of all ages is delivered by a licensed therapist in an environment built around the patient's needs. Recovering from an injury can be both physically and mentally challenging.
We believe that the support and camaraderie amongst our staff and patients, combined with our expert clinical knowledge and skills, makes your healing process enjoyable and extremely effective.
The Wellness Center and Vista Physical Therapy and Rehab, PC strives to bring you the best care possible utilizing State of the Art equipment, knowledge, experience and a team who cares about your health!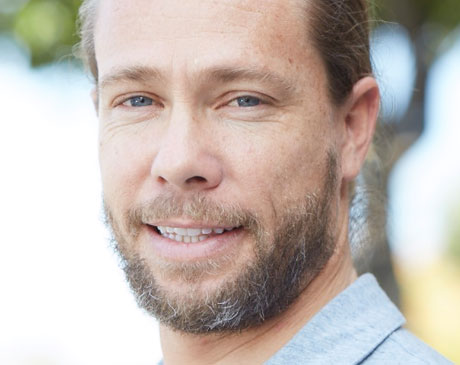 Physical Therapist
Dr. Sean has a background in tennis and is a two-time junior Olympian originally growing up on the beach in Sebastian, FL. He graduated from the University of North Florida with a degree in Community Heath and Exercise Science in 2008. That same year he followed his mother's footsteps and received his certification as a registered yoga teacher (RYT). In 2009, he moved to the west coast for his love of surfing and decided to set his roots in north county San Diego. He graduated with Doctorate in Physical Therapy from the University of St. Augustine in which he specialized in manual therapy. Dr. Sean, has dealt with his own array of injuries over the years and has an excellent understanding of the rehabilitation process. He knows injuries are like people, all a little different and unique, and he enjoys tailoring protocols for the client's specific goals.
Physical Therapist
Dr. Jake is your own homegrown Physical Therapist! Born and raised in San Diego County, he has lived in Vista since he was three. He was active in basketball, soccer, track and baseball while a youth. He graduated from Rancho Buena Vista High School where he played baseball for four years. He went on to pitch for Pepperdine University where he earned his business degree. From there, he played minor league baseball for the Philadelphia Phillies for three years before he retired from baseball. He graduated from St. Augustine's School of Health Sciences with a Doctorate in Physical Therapy